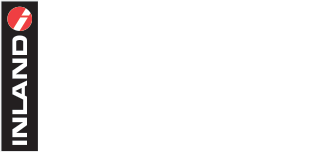 STRONGER
THAN YESTERDAY

20 + Years
of Consistent AUM & Capital Raise Growth

$12.2 Billion
in Assets Under Management (AUM)

$16.2 Billion
in Acquired Properties (Since inception)
Inland Private Capital Corporation (IPC)
Achieves Remarkable Accomplishments in 2022

Raised more than
$1.45 billion in capital

Achieved
7.18% average annualized return

across all asset classes

Strong year-over-year rent growth across recession-resilient sectors
Student housing: 8.93%
Self-storage: 12.9%
Multifamily: 10.9%
Build-to-rent: 7.9%

Delivered 5 development projects
totaling more than $238 million

Offered approximately
$1.5 billion in equity

across 18 new DST and QOZ offering
2022 Performance Highlights
Growth Through Development Opportunities

Hard Work

Leads the Way in 2023
2023 is going to be an extraordinary year, and at the center of it all –
YOU

– our valued partners

As we reflect on 2022, the year certainly had its challenges, particularly a volatile macroeconomic environment. Nevertheless, Inland Private Capital Corporation (IPC) continued to deliver for our investors, business partners and employees. We were proud to be recognized by the Chicago Tribune as a 2022 Top Workplace for the second year in a row.

As an industry leading sponsor of tax-efficient private placements, we expanded our portfolio through new acquisitions of stabilized properties and development sites throughout various key segments of the market. We believe our success has been a direct result of our investment thesis, focused on demographic driven demand, which propelled investment performance throughout various alternative asset sectors within the commercial real estate (CRE) market. The resilience of alternative real estate assets that are supported by these trends and backed by our innovative team allowed us to thrive in a year where traditional markets declined.

Going forward we maintain a steadfast commitment to provide a wide range of tax-advantaged investment strategies that have proven to perform well in economic downturns. We also remain committed to providing timely communications on products and markets so that our partners and investors stay informed.

Despite continued macroeconomic headwinds, we see several bright spots within the broader CRE market. We believe that IPC is well positioned, both financially and strategically, to take advantage of these market opportunities in 2023. Thank you for your unwavering support and we look forward to further growing our relationships in the years to come.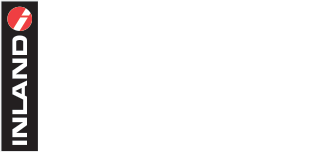 *There is no guarantee that the investment objectives of any particular IPC-sponsored program will be achieved. Weighted Average Annualized Rate of Return (ARR): For each full-cycle program that completed its final property disposition in 2022, the ARR is calculated by dividing (a) the sum of (i) total cash flows distributed during the term of the investment program, plus (ii) any net sales proceeds distributed less the investors' original capital, by (b) the investors' original capital; with the result then further divided by (c) the investment period (in years) for that program. To determine the weighted average for all programs, the ARR for each program is multiplied by the capital invested in that program, divided by the total capital invested in all full-cycle programs that completed its final property disposition in 2022.
Important Disclosures
This is neither an offer to sell nor a solicitation of an offer to buy any security, which can be made only by an offering memorandum and sold only by broker dealers and registered investment advisors authorized to do so. The information contained in this 2022 Year in Review reflects Inland Private Capital Corporation's (IPC) performance as of and for the year ended December 31, 2022. IPC invests in a diversified portfolio of properties in terms of type of assets, locations of properties, and industries. All data in the 2022 Year in Review aggregates these properties for an overall snapshot of the portfolio. Past performance is not indicative of future results.
Investments in offerings sponsored by IPC involve certain risks including but not limited to tax risks, general real estate risks, risks relating to the financing on the applicable property (if any), risks relating to the ownership and management of the property, risks relating to private offerings and the lack of liquidity, and risks relating to the Delaware statutory trust structure or qualified opportunity fund structure, as applicable. In addition, IPC can give no assurance that it will be able to pay or maintain distributions, or that distributions will increase over time.